Detroit Startup Week 2018 Volunteer Sign Up
Thank you for your interest in helping! Detroit Startup Week is a free, five-day celebration of entrepreneurship in Detroit, hosted by a unified community in spaces that you love. It's a new type of conference, led by entrepreneurs and volunteers dedicated to building momentum and opportunity in a revived city.
Things to remember:
Please feel free to sign up for more than one time slot, as there will be no shortage of volunteer needs.
Take note of specific locations and report to that location 15 minutes before your shift starts, this will allow time to transfer from the previous volunteers.
All volunteers will be invited to a brief info session before Detroit Startup Week begins. We'll review quick tips about volunteering and answer any questions you may have. You'll also receive an official Startup Week t-shirt, which we ask that you wear during your shift(s). We'd greatly appreciate your attendance at this session.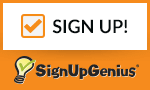 Please be on the lookout for an email from Detroit Startup Week providing further details about your volunteer role!
Code Detroit 2018: Volunteer Registration
We're seeking passionate individuals to join our volunteer team and help us introduce 5000 Detroit high school students to coding! To become a #CodeDetroit volunteer, please register for this event. CodeDetroit is a 4-day event during Detroit Startup Week, where students from all across Detroit will gather at Wayne State University to learn the basics of coding. Students will also have the chance to win prizes and connect with other STEAM programs offered in the city.
Click here to register!